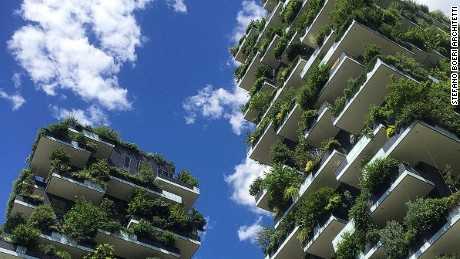 (CNN)With its balconies bursting with trees and shrubs, the "Bosco Verticale," or "Vertical Forest" is giving rise to an entirely new take on the traditional idea of the urban jungle.
As city dwellers feel the squeeze on their living space and recreational areas, the twin residential towers in Milan, Italy offer up a refreshing vision of how urban skylines might look in the future.
Designed by Stefano Boeri architects, the towers, which rise to heights of 116 and 76 meters, contain more than 800 trees and 14,000 plants housed on steel-reinforced balconies.